The course addresses the first part (52 chapters) and second part (74 chapters) of Miguel de Cervantes's Don Quijote de la Mancha. Learn about great universal values in dynamic scenarios, metaphors, adventures, and all the literary aspects of the novel. Win the six badges through the activities of the course.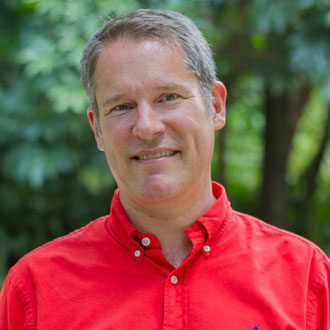 Profesor Eric Clifford Graf
Eric Clifford Graf is a professor of literature at Universidad Francisco Marroquín. He has a PhD in Spanish language and literature from the University of Virginia (1997). He has worked at the University of Virginia, the College of William & Mary, the University of Chicago, the University of Illinois at Urbana-Champaign, Smith College, Wesleyan University, and Kershner Trading Group. He specializes in medieval and early modern Spain, the history of the novel, Renaissance studies, and literary, political, cultural, and economic theory. He is author of the book Cervantes and Modernity (Bucknell University Press, 2007). In addition to numerous academic essays on the poetry, theater, and narrative of Miguel de Cervantes, he has also published on The Poem of the Cid, Garcilaso de la Vega, Juan de Mariana, El Greco, San Juan de la Cruz, Pedro de Calderón, José de Cadalso, Vicente Aleixandre, Julio Cortázar, and Sigmund Freud.
Active participation leads to a meaningful experience in the course.
Active participation leads to valuable content of the course.
DappleDung
Professor Graf highlights things that I would have NEVER realized. The religious and economic metaphors and comparisons are right under my nose and didn't see. This makes the novel all the more worthwhile as I begin to understand 17th century Spanish history

RossWS
Hey all, I'm Ross from the UK. Just came back after working in Beijing for a couple of years. Don Quioxote has always been a book I wanted to work my way through but had struggled so far. Loving the course so far, great work!

Molly de Blanc
I am Molly de Blanc, from the Open edX team at edX. I saw your site, and I am really excited you using Open edX. Discover Don Quixote de la Mancha is one of my favorite courses on the Open edX platform. Having seen around 2,000 of them in my time working at edX, yours really stands out to me as being interesting, insightful, and a clever use of the platform. Thank you so much for doing what you're doing, and making these resources available to the world.